Susan Ploughe
Portrait Essentials
OILS or PASTELS
Friday, Saturday & Sunday
February 23, 24 & 25, 2024
9:00 am - 4:00 pm
$345.00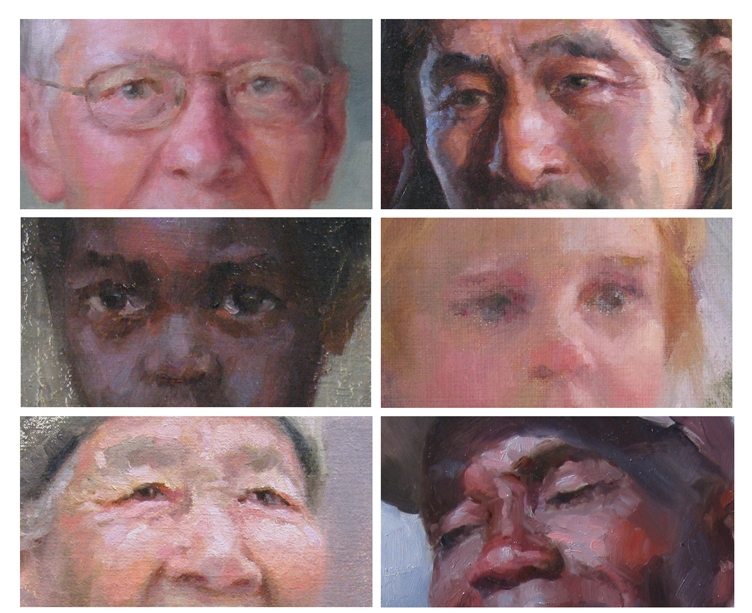 ABOUT THE ARTIST:
Susan holds a BFA in painting from Carnegie Mellon University. A native of Pennsylvania, she has lived in Lake Zurich, Illinois for over 20 years, After many years of working as an illustrator and graphic designer, she turned to oil painting full-time in 2002.Since then, her work has been juried into many respected shows, including the Oil Painters of American National Exhibition. She has won awards in the OPA Eastern Regional, Salon International, The American Impressionist Society, Plein Air Easton and other exhibits. Susan's work has appeared in Southwest Art, American Art Collector, Fine Art Connoisseur, International Artist, and American Artist magazines.
Website:
www.susanploughe.com
WORKSHOP DESCRIPTION:
T
his workshop focuses on learning how to paint individual features accurately, yet loosely, so they look fresh and lifelike:
Eyes that look alive

Eyebrows – Capturing their unique character

Mouths that are soft and expressive

Noses – Emphasizing their shape, not nostrils!

Ears – What to show, what to leave out

Hair – Focus on shape, direction, highlights. No tiny brushes needed.

Flesh tones – Seeing them. Mixing them. "Sculpting" the face with paint.

Overcoming the failings of photo references. Hint: It's all about edges…
Susan will demonstrate each feature, so that you know exactly how to approach them. You will be doing lots of studies, rather than finished portraits, in order to build the skills you need.