Susan Ploughe
Landscape Essentials
Tuesday, Wednesday & Thursday

Febuary 18, 19 & 20, 2020
9:00 am - 4:00 pm
$330.00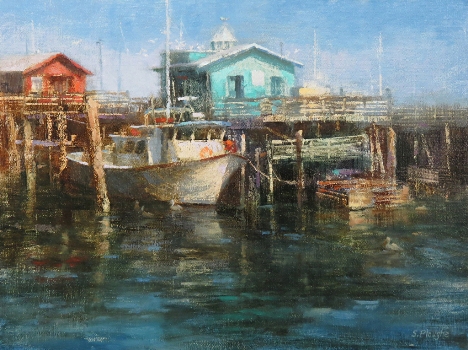 WORKSHOP DESCRIPTION:
Landscapes contain a wide variety of subject matter. This makes them both fun and challenging to paint! In this workshop you will focus on some of the most common elements, discovering what is important about each one and practicing techniques to paint them with confidence. Topics may include skies and clouds, trees and shrubs, incorporating buildings, indicating water, creating the illusion of distance, handling large foreground areas, etc.
ABOUT THE ARTIST:
Susan holds a BFA in Painting from Carnegie Mellon University. A native of Pennsylvania, she has lived in Lake Zurich, Illinois, for 25 years. After many years of working as an illustrator and graphic designer, she turned to oil painting full time in 2002. Since then, her work has been juried into many respected shows, including the Oil Painters of America National Exhibition, and she has won awards in the OPA Eastern Regional, Salon International, the American Impressionist Society, Plein Air Easton and other exhibits.
Susan's work has appeared in articles in Southwest Art, American Art Collector, Fine Art Connoisseur, International Artist and American Artist magazines. Her paintings are in private and corporate collections around the world, and she paints portraits on commission.
Website: www.susanploughe.com