Frankie Johnson
Plein Air Expressive Landscapes
Sunday through Wednesday

September 13, 14, 15 & 16, 2020
9:00 am - 4:00 pm
$400.00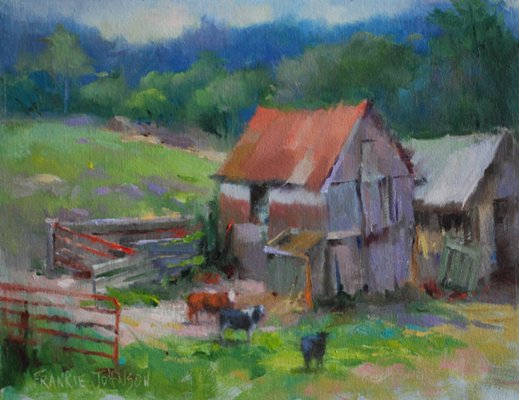 WORKSHOP DESCRIPTION:
This class is for newer students getting started in plein air painting , as well as advanced plein air painters who just want to get out and warm up for the season. Frankie will do a short demo each day, reminding you how to look at the landscape and capture the essence of the scene. She will show how the light affects the mood of the day and determines your color choices. She will discuss how to simplify and become more efficient using larger brushes, selecting just enough details so as not to clutter, and how to make a clean, exciting impact or statement. We will cover various subjects and viewpoints in the landscape.
ABOUT THE ARTIST:
Frankie is an accomplished artist with over 40 years of experience in oil painting and pastels. For the last thirty years, Frankie has taught drawing, oil and pastel painting at The Studio In The Woods (Wauconda, Illinois), The Studio of Long Grove and the Mainstreet Art Centre, which she opened in 1994 with a talented staff of instructors. She conducts workshops in locations throughout the Midwest.
Frankie has participated in many juried exhibitions and plein air painting competitions and won numerous awards for her paintings through the years. She is currently represented by the Fine Line Designs Gallery in Ephraim, Wisconsin and Castle Gallery in Fort Wayne, Indiana. Frankie's paintings, including numerous portrait commissions, hang in corporate and private collections throughout the country.
Website: www.frankiejohnsonartstudio.com