Susan Ploughe
Lifelike Portraits from Photos
Tuesday, Wednesday & Thursday
February 5, 6 & 7, 2019
9:00 am - 4:00 pm
$330.00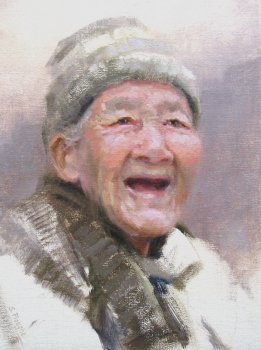 WORKSHOP DESCRIPTION:
Painting portraits from life is a fabulous thing, and we highly recommend it, but letís be honest: most people work from photos most of the time! Susan has structured this workshop to teach you how to use photographs appropriately and to help you develop an approach that will result in more life-like portraits. She will do a number of demonstrations and you will produce painted samples to reinforce
each principle you are learning.
ABOUT THE ARTIST:
Susan holds a BFA in Painting from Carnegie Mellon University. A native of Pennsylvania, she has lived in Lake Zurich, Illinois, for 24 years. After many years of working as an illustrator and graphic designer, she turned to oil painting full time in 2002. Since then, her work has been juried into many respected shows, including the Oil Painters of America National Exhibition, and she has won awards in the OPA Eastern Regional, Salon International, the American Impressionist Society, Plein Air Easton and other exhibits.

Susan's work has appeared in articles in Southwest Art, American Art Collector, Fine Art Connoisseur, International Artist and American Artist magazines. Her paintings are in private and corporate collections around the world, and she paints portraits on commission.
Website: www.susanploughe.com